BABIES
Chase Severino Welcomes First Child With Another Woman Three Months After Ending Engagement With Whitney Way Thore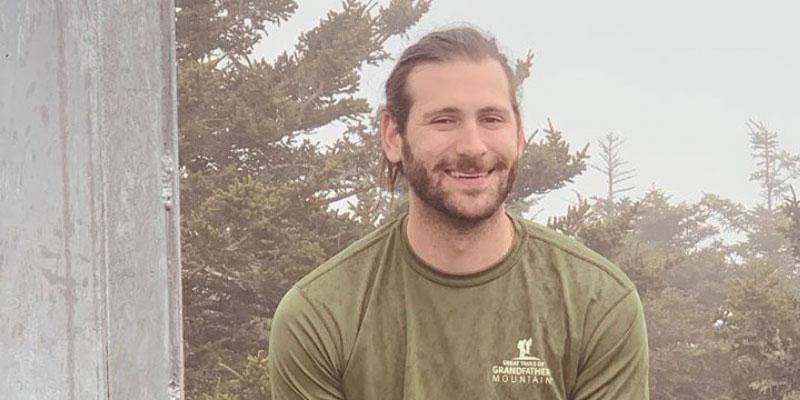 Chase Severino welcomed his first child — a baby girl — three months after ending his engagement with My Big Fat Fabulous Life star Whitney Way Thore.
The 30-year-old took to Instagram on Wednesday, September 9, to share photos of his little girl, Aurora Joyce. "You scared me, little one, coming so early but what a blessing you turned out to be," Severino captioned his child's Instagram debut while rocking a hat that said "Girl Dad."
Article continues below advertisement
"I always rolled my eyes and laughed at the prospect of fatherhood before but as cliché as it sounds, you're the world to me now. From the moment I saw you, my eyes teared up and I instantly fell in love," he wrote. "It's crazy going from having yourself as number one to putting someone else there," the new dad continued. "I guess one can change. I'm happy to welcome you into the world, Aurora Joyce Severino. I love you with all my heart #AJ #girldad #hellobeautiful #appleofmyeye #babygirl #stinkypoops #babywin."
WHITNEY WAY THORE WANTS FANS TO STOP CONGRATULATING HER ON WEIGHT LOSS — 'I GUARANTEE YOU THAT I'M STILL FAT AS S**T'
The news about his newborn came only three months after his split with Thore, 36, as she revealed that the two were "no longer engaged" after finding out her ex had been with another woman and got her pregnant.
"After experiencing a lot of ups and downs and still living apart, Chase reconnected with a woman with whom he has had a long history. … He recently told me this information and the fact that it had resulted in a pregnancy. I'm not interested in anything hateful being directed toward anyone. I would ask for privacy for all involved as we move on and focus on the future," the reality star explained on Instagram in May.
Article continues below advertisement
WHITNEY WAY THORE STRUGGLES IN THE GYM AFTER GETTING FIRED BY HER TRAINER
The bar manager took to Instagram to confirm his ex's message: "I am very excited to announce I am expecting a child in the fall. Please see Whitney's post for details," he wrote. "I have nothing but love and respect for Whitney and our time together. Thank you for always supporting us. As we now go our separate ways, I ask for privacy for Whitney, myself, and the mother of my child who wishes to remain anonymous."
Thore had opened up about his public split to PEOPLE in June. "It wasn't something I'd been sitting with for months and months, but once I saw rumors about our relationship — after I finally deleted our photos on Instagram, for example — I knew I just wanted to get it over with and announce it so I could fully start to move on."
The two had gotten engaged in October 2019 during their Paris trip.