BABIES
Christina's Bleeding Love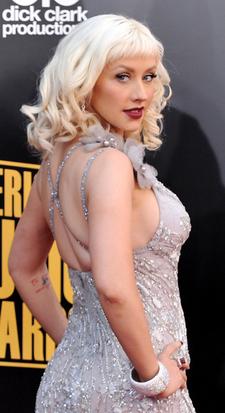 Christina Aguilera loves being a mother to son 10-month-old Max, her first child with husband Jordan Bratman, so her first Mother's Day was very important. Luckily Jordan made it one to remember, giving her a special Stephen Webster locket.
The ruby heart features a diamond sword and a small drop of blood, and opens to reveal Max's photo, according to InStyle, and is one of Christina's favorite pieces in her jewelry box.
MORE ON:
Christina Aguilera
Article continues below advertisement
"I love the symbolism of the blood droplet," the singer tells the magazine. "It's like Max pierced my heart."
So is there ever a time the jewelry-loving Xtina doesn't find it appropriate to adorn herself with baubles?
"'Not appropriate' is not something I live by," she confesses. "Probably the only time I did not wear jewelry was when I gave birth to my son, and only then because I was so swollen."