BABIES
Christmas Comes Early for Britney's Boys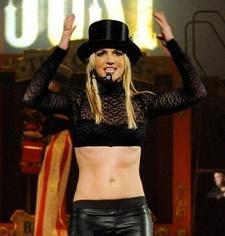 Britney Spears may have torn up Manhattan on Tuesday night celebrating her 27th birthday, but on Wednesday, it was all about spending time with her boys.
On Wednesday afternoon, Brit took Sean Preston, 3, and Jayden James, 2, on a major shopping spree at NYC's famous FAO Schwarz toy store, where an eyewitness tells OK! she spent hundreds on toys for her two adorable tots.
"Each of the boys had one of those soldier guys (employees) to walk around with, and they each had a huge metal trolley cart to fill up," says a witness who was in the store. "They picked out hundreds of dollars worth of MacK Trucks, cement mixers and RC cars."
Article continues below advertisement
Brit brought her parents Jamie and Lynn Spears along for the trip and for good reason! Someone had to hold all the stuff! Spies tell OK! the boys were treated to anything they could get their tiny hands on!
"Sean really fell in love with a car transporter, which he had taken out of the box so he could hold it everywhere he went. Jayden was most excited about a little blue plane, and cried when someone tried to take it away."
A fellow shopper tells OK! that the boys tore through the store, much to the chagrin of Brit, Jamie and Lynn, who seemed happy to tag along behind, enjoying their excitement.
"Jamie picked out a stuffed Incredible Hulk toy for Sean and was saying to him, 'Who's this, Sean? Who's this?'".
It seems like nothing was too good for Brit's boys, who trotted happily around the store with their grandparents, stopping to listen to Christmas songs being tapped out on the giant foot piano made famous in the movie Big.
"Jayden was sitting on Lynn's knee, grinning," a witness tells OK!.
By Oliver Coleman