BABIES
Chyler Leigh Naming Baby "Aniston"?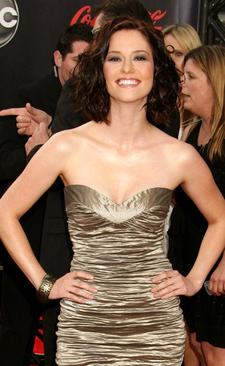 Sounds like someone's watched one too many episodes of Friends – Grey's Anatomy star Chyler Leigh, who has two children with Nathan West, tells The Insider that their baby girl will be dubbed "Aniston" when she arrives in May.
Okay, Chyler, come May, we expect you to stick to your baby-naming intentions, joke or no joke!
Despite her light-hearted attitude, Chyler has had a tough life, and isn't shy opening up about her story. By 17 she was addicted to any drug she could get her hands on, but today marks her seventh year sober.
Article continues below advertisement
"It was a combination of everything," she says. "It was a pupu platter of drugs, whatever we could do. I just hit that point of searching for something, anything that would make everything go away and make me numb. It was a deadly combination."
For Aniston's sake, we're glad she's got her life back on track.