BABIES
Date Set for Anna Nicole Son's Inquest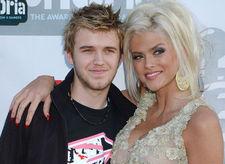 It was announced today that the official inquest into the mysterious death of Anna Nicole Smith's son Daniel will finally begin in the Bahamas on Oct. 30 — 14 months after he was found dead on Sept. 10, 2006, in the same hospital where Anna had given birth to daughter Dannielynn only days earlier.
"At last we might finally get to the
bottom of what happened to my grandson that night," Anna Nicole's mother, Virgie Arthur, told reporters. "I just pray that we discover the truth about exactly how and why a fit and healthy 20-year-old boy died. I plan to be there every day to hear for myself what really happened."
Article continues below advertisement
An initial autopsy of Daniel identified a number of drugs — everything from antidepressants to lethal amounts of methadone — in his system at the time of his death. However, the question remains to be answered as to exactly how, when and why he used these drugs.