BABIES
Deal for Britney's Boys on Tour Not Done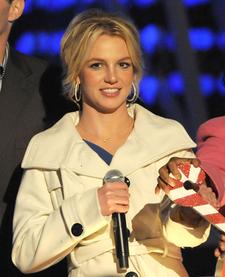 Although Britney Spears' announced that her boys Sean Preston and Jayden James would be joining her on her Circus tour, ex-husband Kevin Federline's lawyer says not so fast.
"We are working toward that," K-Fed attorney Mark Vincent Kaplan tells E! News. "There can be an agreement reached in probably the next day, but there is not an agreement that is signed yet."
Article continues below advertisement
The agreement they're moving toward will allow Britney access to her sons similar to her current arangement—around three days per week—with Kevin accompanying his sons to areas like New Jersey, New Orleans and L.A., locales Britney can easily visit while on tour.
"Kevin is working to make them accessible by going on various central locations in various areas of the country, and he is doing that because he wants her to be able to have the maximum positive environment around her to assure that the tour will be successful," says Kaplan.
Don't expect to see Sean and Jayden rocking out to mommy's tunes or copying her dance moves from backstage, however – they most likely won't be attending her performances.
"I don't think the kids will be at venues. They will be available in her life when she is done with the rigors of performing," Kaplan explains.
As for K-Fed's new girlfriend, Victoria Prince, how will she feel about her man following his successful, pop star ex-wife around the country? Kaplan says the couple haven't decided whether or not Victoria will be accompanying Kevin.
"I don't even know if they know yet, but she is a very solid person and they are really great together," says the attorney. "She is very solid, responsible and has had a very positive effect."