BABIES
Debra Messing's Son Keeps Her Grounded — Literally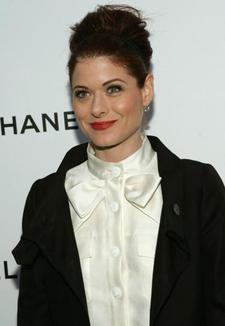 Actress Debra Messing has it all — a great career (she just landed a sitcom development deal with NBC), handsome husband and an adorable son. But before the Emmy-winning star gets a swollen head from living the good life, she just has to take a look at her scraped-up knees.
<em>OK</em>! caught up with the ravishing redhead at Thursday night's Chanel Dinner for the Tribeca Film Festival, where she explained that playing with her son Roman helps to keep her grounded — quite literally.
Article continues below advertisement
"When I'm on the floor with my son — Look at my knees, do you see? Majorly skinned knees," she pointed out to OK!. "That's from my son's birthday party on Saturday at the gym and I was crawling on the floor. Skinned knees and chasing after a little boy keeps everything in perspective."
Debra also told <em>OK</em>! that what she enjoys doing most with Roman, 4, is sharing a good book.
"We like to read together," she explained. "We have an embarrassingly big library. I'm a book fanatic so he gets to go and pick out whatever he wants and his choice changes all the time."