BABIES
Denise Richards to Star in Reality Show?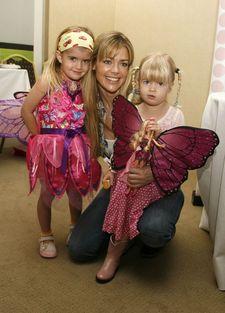 Extra is reporting that Denise Richards and her ex-hubby, Charlie Sheen, will face off in court this week over a new reality show Richards wants to star in. According to sources, Sheen is irate over the show's intent to feature his and Richards' two daughters, 3-year old Sam and 2-year old Lola.
"This goes against everything Sheen believes in… and he feels it's exploitative of the children for the mother's own vanity and greed," a source close to Sheen reveals to Extra.
Article continues below advertisement
In order for their girls to appear on the show, Sheen has to give his approval. So far, he has refused. Richards will reportedly ask the court to revoke Sheen's power as father in this particular matter, so she can move forward with the show without his consent.