BABIES
Docs Make a House Call on Britney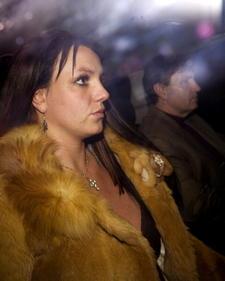 Twice this year already, Britney Spears has made unplanned trips to visit the psychiatric wards at a pair of L.A.'s finer hospitals. So it was a welcome change of pace on Saturday when the head doctors came to visit the pop star in the privacy of her own home.
OK! has confirmed the identity of the two psychiatric professionals — one a court-appointed psychiatric evaluator and the other a doc from UCLA Medical Center, where Brit was treated during the most recent of her hospitalizations.
Article continues below advertisement
Thankfully, this was no sort of mental or medical emergency, but a pre-scheduled visit that is being done as part of both Britney's ongoing custody battle with ex-hubby Kevin Federline and also the court's investigation as to whether or not the conservatorship should continue.
The judge in the conservatorship case has ordered a full medical and psychological evaluation to determine the singer's ability to reasonably care for her own medical and financial affairs. This evaluation will play a crucial role in the judge's decision on how long, if at all, to extend the existing conservatorship orders.
In the custody case, this psychiatric evaluation is one of a series of several court-ordered probes into the individual parent's parental skills. In addition to the psych evaluation, both Brit and K-Fed will be reviewed on how they behave with the children on their own, how they behave together in front of the children and their lives when the children are not present.
Following Saturday's visit from the doctors, Brit went to the place that has become her home away from home — Millennium Dance Studios — where the superstar once again taught a group of eager students ( for OK!'s exclusive details about Brit's unique teaching style).