BABIES
Erykah Badu Blogs Baby Birth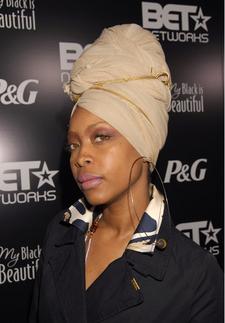 Most moms might be a little distracted to make a phone call when they're going into labor, much less log on to the Internet. But in an instant world, you can update the world on your life with the click of a button – even as you're about to give birth!
Singer Erykah Badu let her fans know via her Twitter.com page that she was going into labor, right as it was happening. She and boyfriend Jay Electronica welcomed their baby girl on Sunday after a home birth, with Erykah blogging that she didn't use painkillers over the five-hour labor.
Article continues below advertisement
This is the third child for Erykah, who has a son and a daughter from two previous relationships.