BABIES
Exclusive: Candy Spelling Says Tori "Plays the Victim"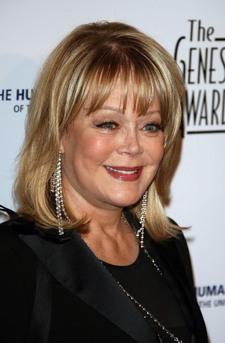 As Tori Spelling's new book, Mommywood, which describes her mother Candy Spelling as "disastrous" and calls their relationship "intense and destructive," hits bookstore shelves, an escalating war of words between mother and daughter has begun. To try to make sense of it all, OK! went straight to Candy to hear her side of things.
"It hurts a lot," she says in the new issue of OK! about the allegations made in Mommywood. "She's always playing the victim, but at 36 years old, I think it's time not to play the victim anymore."
Article continues below advertisement
It appears that one of the biggest issues Candy has with her estranged daughter is that she feels Tori is exploiting her children for her career. "I certainly never took one of my kids and made them objects," she explains. "It's always like they've got them when it's convenient for the press. They are objects that are being used for her press persona... My kids — although she says differently — had a very normal life."
As for her currently strained relationship with Tori, Candy say, "I hope that it would change. My son has not stopped hoping. My husband legendary TV producer Aaron Spelling until the day he died was hoping. We are all there ready to welcome her with open arms. But she has to be willing."
So does Candy think Tori should have any more children? "That would be wonderful," she says, adding with a laugh, "But just set up more trust funds!
"It shouldn't be all about the money. I know that's a big thing with her, but that's not all it's about."
For the complete interview, pick up the new issue of OK! — on newsstands everywhere Thursday!
PICS OF TORI AND HER FAMILY: