BABIES
Fact or Fiction: Is Serena Williams Pregnant?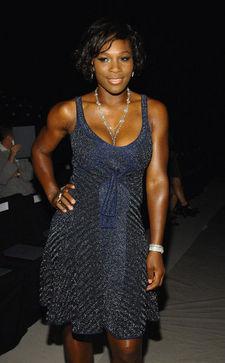 At the beginning of last month's U.S. Open tennis tournament, rumors began to swirl that , 25, and her longtime boyfriend, ,were expecting. Serena's dad, Richard, no stranger to controversy in the tennis world, added fuel to the fire when he tried to explain his daughter's subpar performance against in the quarterfinals. "Serena has a few problems that we haven't talked to no one about," Richard told reporters, refusing to go into more detail. "I think she's done a marvelous job of hiding it. Extremely marvelous."
Article continues below advertisement
So... what's the truth? Is Serena the of the tennis world? Well, if you believe her rep, who tells OK!, "Serena's not pregnant," it's probably best to hold off on sending your congatulations cards... for now.
By Alisandra Puliti