BABIES
Finally — Ashlee Confirms She's Preggers!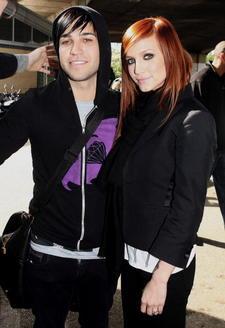 Even though OK! that Ashlee Simpson and her then-fiancé Pete Wentz were expecting their first child together — we even had — the couple did everything they could to dance around the topic in interview after interview.
But now, more than six weeks and one wedding later, the couple has finally confirmed that a little Simpson is indeed on the way.
Article continues below advertisement
"While many have speculated about this, we wanted to wait until after the first trimester to officially confirm that we are expecting our first child," announced Pete and new bride Ashlee, using her new last name for the first time, on the Fall Out Boy bassist's web site, FriendsOrEnemies.com. "This is truly the most joyous time in our lives and we are excited to share the happy news and start our family."
All this news comes as sources confirm to OK! that – Newlyweds 2.0 is thisclose to becoming a, well, reality.
, Ashlee and Pete are looking to pick up where big sis Jessica Simpson and ex-hubby Nick Lachey left off with their hit MTV series – and they don't care if it doesn't end up on the music network!
"They are shopping it around TV stations," a source close to the couple tells OK!.
How desperate are they for boob-tube fame?
"Pete and Ashlee have already filmed footage that they are showing in meetings," the source adds.
And it seems like the apple doesn't fall far from the tree. Remember Jessica's infamous "Chicken of the Sea" moment? Well, it sounds like Ash, 23, wants her own addendum in reality show history.
"One scene is at a dinner and everyone is toasting to business ventures and important things like that," the source says. "But when it came to Ashlee, she toast 'to jewelry' and Pete just shook his head."