BABIES
Go 'figer...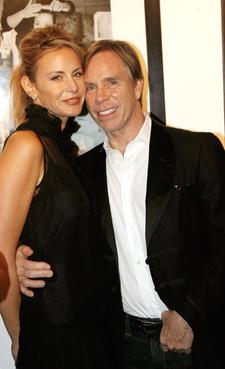 This morning brought the happy news that Tommy Hilfiger's wife, Dee Ocleppo, is pregnant.
But it came as a suprise to OK! — because Tommy recently told us he didn't want any more kids!
The celebrity designer and his wife of three months have both been married before, and have quite a brood between them.
And back in June, Tommy told OK! that that was plenty.
"Oh no!," said the Prince of Prep when we asked him if we could expect to hear the patter of tiny boat shoes after their wedding.
Article continues below advertisement
"I have children already — I have four of my own and my fiance has two. So I have six now.
"That's enough. I think we're set right now!"
We wonder what changed their tune.
A rep for Tommy confirmed to OK! that the Dee is indeed pregnant with her third child.
"They couldn't be happier," said the rep.
Congrats guys!
By Oliver Coleman