BABIES
Gossip Girl Stars Are There for Kelly Rutherford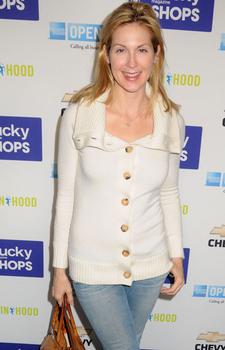 They may play a bunch of bitchy backstabbers, but the Gossip Girl cast are all heart really.
Stars of the hit show have told OK! that they're right behind their co-star Kelly Rutherford during her tough times.
The pregnant actress, 40, was back on set in the Big Apple on Feb. 2, after winning a custody battle on Jan. 30 with her soon-to-be ex husband.
She asked the court to allow her to bring her son, Hermes, 2, from L.A. to NYC while she films the hit show, but her millionaire former beau Daniel Giersch, 34, objected, arguing that his L.A. lifestyle provides stability.
Article continues below advertisement
Now Kelly has returned to work victorious, and her co-stars are delighted to have the actress — who plays Lily on the CW show — back.
Of the arrangement, co-star Penn Badgley, 22, tells OK!, "It's a positive thing."
Adds Chace Crawford, 23, "I love Kelly. I don't know about her drama, but we're respectful of it. She's going through a rough time."
By Laura Lane