BABIES
Gwyneth's Acting Renaissance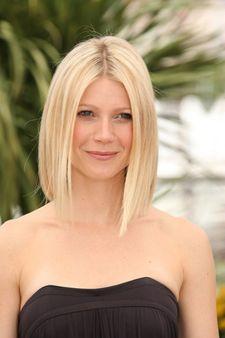 Returning to films after a two-year hiatus has given Gwyneth Paltrow a "lifeline," the actress says.
After the 2006 birth of her second child Moses, the Oscar winner turned her attentions to motherhood and was acutely aware that the time away from the screen to care for Moses and Apple, 4, could possibly erase her from Hollywood memory.
"I really did not know if there would be a place for me any more," the actress says. "Hollywood is pretty cutthroat, and everybody's got a short memory and there's always somebody younger or hotter or prettier, or whatever."
Article continues below advertisement
Feeling like she "had something to say again," Gwyneth dove into work and now has the blockbuster Iron Man to her name and the upcoming Two Lovers, co-starring Joaquin Phoenix, premiering at the Cannes Film Festival.
"It gave to me kind of a lifeline," she says. "I feel like I was really able to be very free and raw and true."
Because she was away from the glitz, glamour and media frenzy that is Hollywood for so long, the 35-year-old developed a newfound appreciation for her craft. It was Two Lovers, the romantic drama in which Gwyneth plays a troubled woman who falls for Joaquin's complicated character, that made her come to this realization.
"Going from being a mother at home for a long time, which is the greatest joy of my life, to feel like an artist again... that was a gift."