BABIES
Halle Berry Welcomes a Baby Girl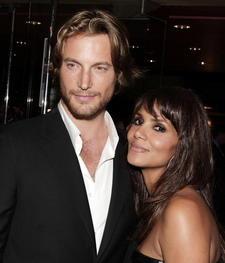 Halle Berry is a first-time mom!
The Oscar-winning actress gave birth to a baby girl on Sunday and the actress is "doing great," according to her rep.
This is the first child for Halle and her boyfriend of two years, model Gabriel Aubry, 31.
Motherhood has been a long time coming for the 41-year-old. Halle had spoken of becoming a mom for years and it took 35 pregnancy tests before she finally got a positive one last summer.
Article continues below advertisement
Her desire for motherhood was reaffirmed after she took her starring role in last year's Things We Lost in the Fire, in which she plays a widow with two children, .
"I really wanted to be a mother," she said. "Every single thought on my mind was 'motherhood, motherhood. How is this going to manifest in my life? It's gotta happen, I can't miss it, I can't miss it.' This movie came along and I was drawn to it. I realized after making this movie that I am meant to be a mother."
A mother with a big family -- Halle revealed she and Gabriel hope to expand their family soon.
"There's just one right now," she said. "But we're hoping, right after this one, to do it again."