BABIES
Heather Graham: Ready To Be A Mom?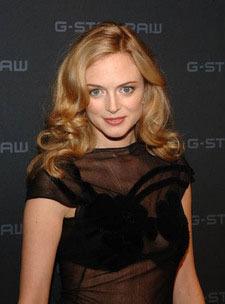 At a roundtable for her latest flick, Miss Conception, Heather Graham fielded a lot of questions about parenthood. It seems fitting since in the movie she plays a 30-something woman desperate to fight nature and get pregnant.
"I think I thought it was a funny film. Just the idea of some girl trying to get to get these random strangers to try and impregnate her," she said.
Heather, a 30-something woman herself, could relate to her character's strife. "Over the past few years I think I've been more excited at the thought of having a baby," the actress said. "I have never been a person who was really wanting one. Recently, I was starting to think it would be fun."
Article continues below advertisement
She added, "I don't want to be desperate about it like my character in the film. I think if it's meant to be it's meant to be."
But, she's keenly aware of the stigma attached to women who want babies later on in life. "I have compassion for people. I don't think 'they waited too long this is their fault,'" she continued, "To be honest, I feel for myself I think I'd be a much better parent now then when I was 20. It's ironic that right at the moment you're better at taking care of a person it's biologically harder."
Miss Conception is in theaters now.
By Jocelyn Vena