BABIES
How Does J Lo Stay So Young?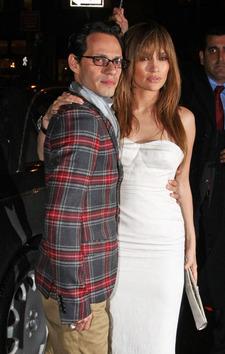 She's approaching 40 -- but you'd never guess it looking at Jennifer Lopez.
So what's her secret to looking so young? "Happiness," she told OK!.
"That's the best," added J. Lo at a dinner to celebrate the opening of America's first Top Shop store on April 1. "And sleep!"
But it doesn't sound like she'll be getting too much rest now that her year-old twins, Max and Emme, are finding their feet.
"They're walking, they're talking -- babbling a lot," the superstar told reporters at the party at the Balthazar restaurant in New York's SoHo.
Article continues below advertisement
Now the couple are looking forward to expanding their noisy new family. When asked if there would be more little ones to come, her husband Marc Anthony -- wearing a snappy Top Man blazer -- said: "I hope so!".
Jennifer, who turns 40 in July, gushed about Top Shop, which open on April 2.
"I love that you can get a lot of stuff there and it's really inexpensive and great, and they concentrate on making really cool stuff -- really cutting edge."