BABIES
It'll Be a Boy for Kelis and Nas!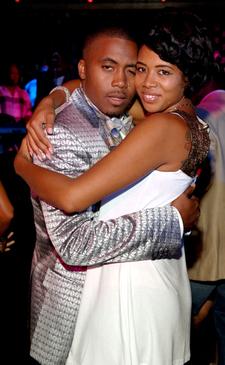 Rapper Nas and his wife, singer Kelis have just announced that not only are they expecting, but they'll be bringing a baby boy to play in their yard.
Nas took to his blog on Global Grind to tell his fans from his own mouth (hands?) that the couple are going to be the proud parents to their first son.
"Personally, life is good. I'm sure that y'all heard K is expecting," he writes. "The internet seems to be more excited than I am. It's crazy! I got too much to think about, and I didn't wanna leave all my fans out the loop. But I wanted to let ya'll know from me personally that I'm having my first SON!!!!!"
Article continues below advertisement
The superstar couple tied the knot in 2006, after dating for two years.