BABIES
It's a Girl for Alison Sweeney!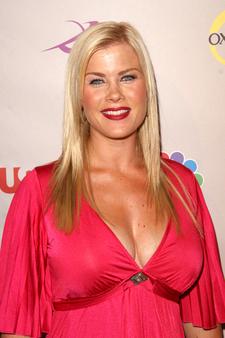 The Biggest Loser's Alison Sweeney has definitely gained more than she lost – the reality TV host has given birth to daughter Megan Hope Sanov yesterday, weighing in at just 6 pounds and 7 ounces.
"Everyone is doing great," a rep for the mom tells E! News. "Alison said she can't wait to watch The Biggest Loser tonight with her daughter.
The 31-year-old Days of Our Lives star is already a mom to new big brother Ben, 3, her son with Dave Sanov. The couple have been married since 2000.
Article continues below advertisement