BABIES
It's a Girl for Jeri Ryan!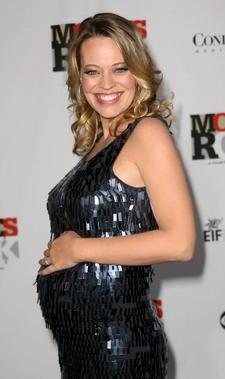 Jeri Ryan and her husband Christopher Émé are the proud new parents of a baby girl.
Gisele Émé was born on Sunday, March 2, and weighed in at 7 lbs., 13 oz. She is the first child for the couple, who wed in June 2007.
Jeri has a son, Alex, 13, with her ex-husband, politician Jack Ryan.
Gisele's name was a deliberate choice for the Shark star and Christopher, a chef. The couple was determined to give their daughter a French moniker.
Article continues below advertisement
The two co-own the French restaurant Ortolan in Los Angeles.