BABIES
Jamie Lynn Is College-Bound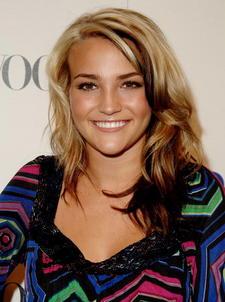 Now that is a proud high-school graduate, friends of the mom-to-be tell OK! that the little sis of is now exploring the idea of going to college.
"She's probably going to start with courses at a local school," explains the friend, "with the idea of going to a major university in the future." The 16-year-old's top choice of schools is currently Southeastern Louisiana University, which is only about an hour's drive from Liberty, Miss., the hometown of Jamie Lynn's boyfriend Casey Aldridge.
Article continues below advertisement
And while Jamie Lynn and Casey are still very much a couple, rumors of them getting hitched anytime soon are "completely untrue," the friend tells OK!. "Right now it's all about the baby. That's where Jamie Lynn's focus is. Everything else will be decided on down the line."
That "everything else" includes Jamie Lynn's career. The Zoey 101 star is putting motherhood first and will take her time seeing where her career fits in. "I don't think anyone knows exactly what she's going to do," the source says, "but it may be a few years before she comes back to Hollywood, if at all. She's a very grown-up 16 and is going to take her time in making the smartest decisions for herself and her baby."