BABIES
Jen & Ben's New Baby Name!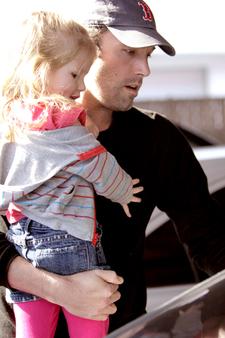 The news is out! Proud new parents Jennifer Garner and Ben Affleck have revealed the name of their second daughter: Violet's little sis has been dubbed Seraphina Rose Elizabeth.
Seraphina is based on the word "seraphim," which means "fiery ones" in Hebrew and is a type of six-winged angel in the Bible.
In addition to the angelic moniker, he Garner-Afflecks chose to stick with their flowery theme – and overall, we've heard some stranger names before.
Article continues below advertisement
How about Jason Lee's son, Pilot Inspektor? Or Nicholas Cage's Superman son, Kal-el? Or of course, Apple and Moses Martin?
Seraphina's got off easy, in our opinion.