BABIES
Jen Garner's On-Set Buddy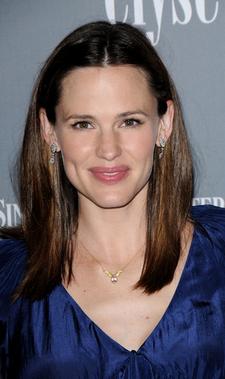 Yesterday was "bring your daughter to work day" for Jennifer Garner, as Celebuzz reports the mom of two hung out with baby Seraphina Rose Affleck on the set of her film Invention of Lying.
"Violet was at school and Jennifer hung out with the baby in her trailer," a source tells Celebuzz.
Jen was on hand on the L.A. set to film some reshoots for the flick, also starring Ricky Gervais, Jason Bateman and Tina Fey. The original shoot wrapped in June 2008, way before Jen's baby bump started to show.
Article continues below advertisement
The source added that her costumes for the new shots were a size 8, and that "Jennifer looks radiant."