BABIES
Jenni 'JWOWW' Farley Gushes Over Motherhood: It 'Completely Changed My Life'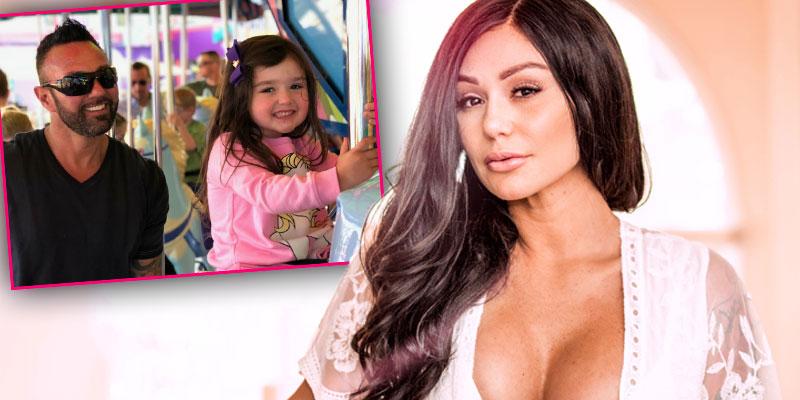 Fans were introduced to Jenni 'JWOWW' Farley back in 2009 when she was just 23-years-old while she appeared on the Jersey Shore. During her days on the extremely successful MTV reality show, audiences watched JWOWW live it up bar hopping, tanning, and of course...causing chaos with her BFF, Nicole 'Snooki' Polizzi.
Fast forward a few years later, Jenni settled into her new life with her longtime boyfriend, Roger Matthews and the two welcomed their first child together, Meilani. Shortly after, the two exchanged vows and announced...baby number two was on the way! In 2016, the they welcomed a son, Greyson.
Article continues below advertisement
As fans have seen, life sure has changed since her fist pumping days, but she wouldn't have it any other way! In an exclusive interview with OKMagazine.com, Jenni gushed over motherhood and how it completely changed her. "Having kids has completely changed my life. It's hard work, and being a working mom can be tricky as I hate being away from them, but everything I do is for my children," the reality star said.
"I've become a much less selfish person, and much more patient. They've made me a much better person. I don't even remember my life before them," she added.
Besides being a mother, reality star, and wife, Jenni also launched her extremely successful tanning lotion line with Australian Gold! Check out her new product which SOLD OUT in just 23 days, Shore Love, right here!
What do you think of Jenni's transformation over the years? Let us know your thoughts!