BABIES
Jessica Alba: Pregnancy Is Like a Sedative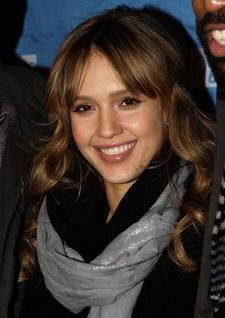 Jessica Alba apologizes if she's not showing more excitement for her new film, next week's The Eye, these days. She's got more important things to focus on or, rather, "thing" — her pregnancy.
"Being pregnant is kind of like a sedative," Jessica tells The Daily 10. "Everything's just chill. I don't get as anxious about things. Like right now, a movie coming out, you know over analyzing everything. And now I'm just kind of like shrugs. I got something else going on."
Article continues below advertisement
Pregnancy is not without its imperfections, of course.
"I have heartburn, the hiccups," she says. "I wake up to hiccups every single morning. Never had hiccups before."
The 26-year-old is due in the spring. The baby's father is her fiancé, producer Cash Warren, for whom she predicts a bright future in filmmaking. "His first movie (Made in America) got into Sundance, and it's incredibly well-received," she says. "He's worked hard. He really hasn't stopped."
As for her own career, Jessica says it's important to maintain a perspective on the glitz and glamour.
"It is… a crazy business and when you get caught up in it you can lose your cool a bit… I look at it as a job. I love what I do. I love entertaining people, I love making movies… that's the ultimate for me in this business."
For more on Jessica, tune in to The Daily 10 tonight!