BABIES
Jessica Simpson Vows To 'Take A Breather' From Baby Making After Birth Of Son—Concentrate On Wedding & Marriage!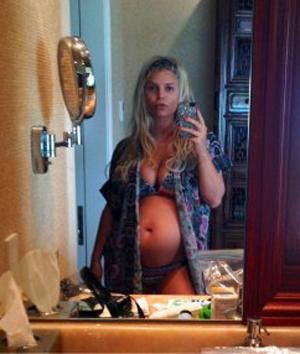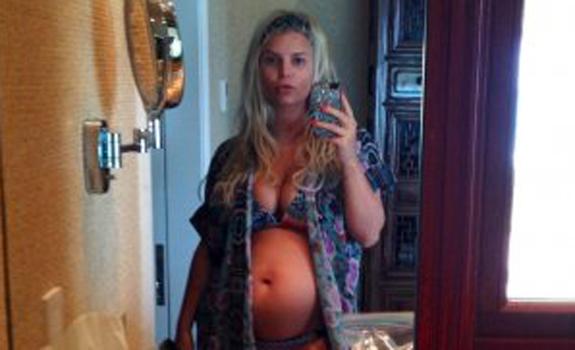 Jessica went public with news of her second pregnancy by tweeting a photo of her bump on Christmas day!
As previously reported, Simpson went public with the news she's expecting a second baby last December — just seven months after giving birth to her first child, daughter Maxwell Drew Johnson — and, although she has definitely not ruled out the possibility of adding even further to the family in the future, it will be WAY in the future next time around!
Article continues below advertisement
"Jessica and Eric did not plan to get pregnant again so quickly!" A source tells OKMagazine.com. "They were delighted about it — when it finally sunk in— but kind of shell shocked!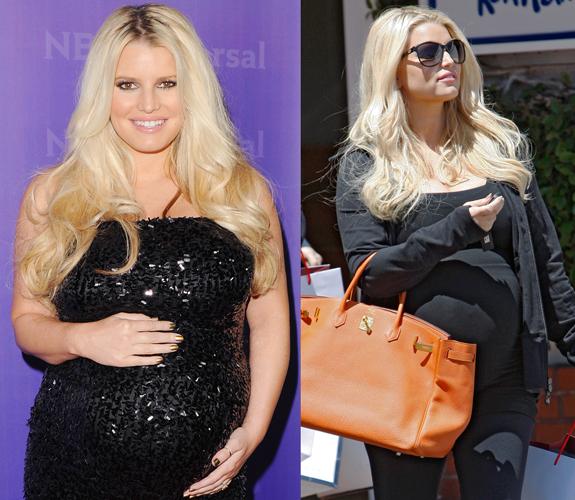 Jessica has managed to keep her pregnancy weight down second time around - pictured during first pregnancy (L) and second (R)
"Jessica is going to be a LOT more careful after her son is born and has vowed to take a serious breather from anymore baby making for at least two or three years.
"Both Jessica and Eric are very hands on parents and they want to be able to enjoy their time with Maxwell and her brother, when he arrives, as much as possible, in addition to working on their relationship together.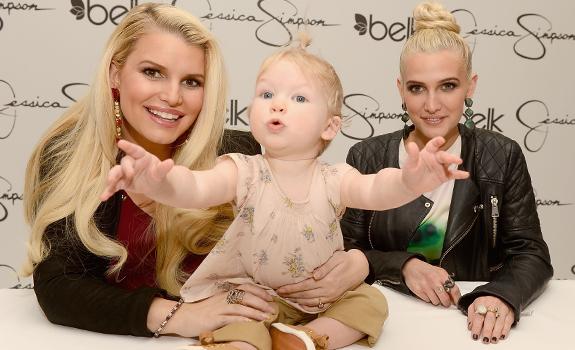 Adorable little Maxwell Drew Johnson was born May 2012
"Jessica's priority after the baby arrives is going to be finalizing the details of her and Eric's wedding and then she is going to concentrate on their marriage and on their family.
Article continues below advertisement
"She's not going to get caught out a third time -- two children is more than enough for her to deal with for the next few years!"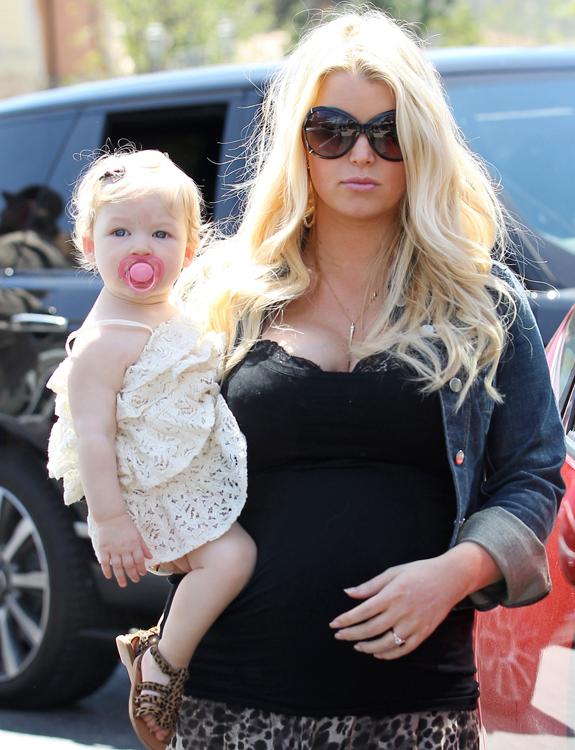 Jessica, 32, is a hands-on-mother and can't wait for her second baby, a boy, to be born!
Meanwhile, the source says that Jessica and her fiance, Eric Johnson, who began dating in May 2010 and announced their engagement the following November, are happier than ever!
"Eric and Jess are thrilled to be having a boy," the source says. "They love their daughter so much and to have a son too is just the perfect balance.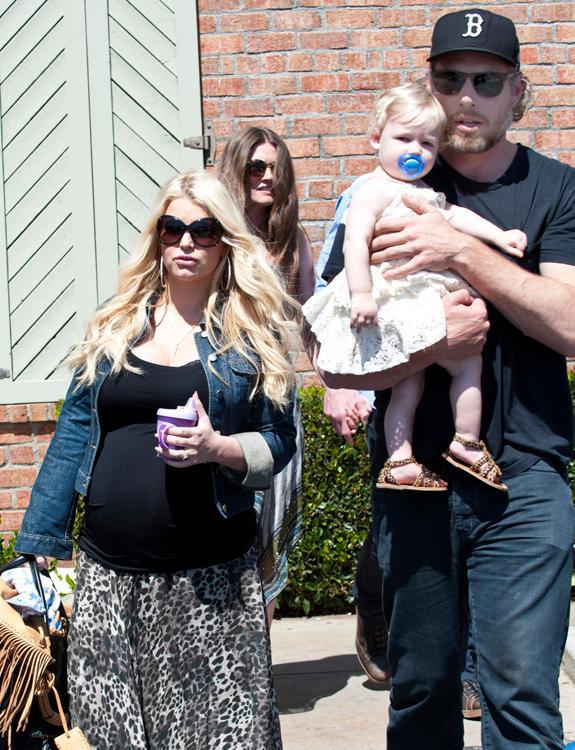 Jessica and Eric Johnson started dating in May 2010 and announced their engagement the following November
"Not surprisingly, Eric is already vowing their boy is going to be the next Rob Gronkowski!"