BABIES
Joe Simpson's Parenting Advice for Ashlee & Pete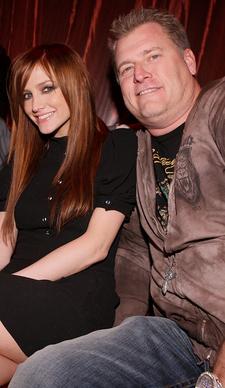 With the birth of his first grandchild imminent, pop patriarch Joe Simpson — father to Jessica Simpson and mom-to-be Ashlee Simpson — is ready for the upcoming phase of his life... well, almost.
"I'm too young!" Joe joked to OK! at Thursday night's BAFTA/L.A. Britannia Awards. "I'm definitely too young for that, but I'm very happy."
Putting the kidding about grandkids aside for a second, Joe confessed that he's truly thrilled at the prospect of seeing the first child born to Ashlee and her hubby, Fall Out Boy bassist Pete Wentz. "I can't be more excited," he said, adding, "Ashley looks beautiful and is really excited."
Article continues below advertisement
So, after having raised two very high-profile kids himself, what sort of parenting advice has he shared with Ashlee and Pete? "Hold on for deal life!" he tells OK!. "Because it's a ride."
By Jon Warech