BABIES
Joel & Nicole: About to Adopt?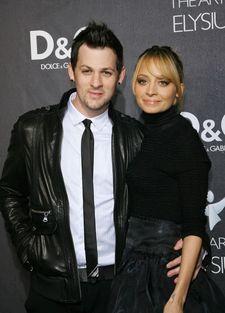 Nicole Richie and Joel Madden may be Hollywood's happiest couple, and with daughter Harlow turning one on Jan. 11, they're already talking about expanding their family.
CLICK HERE for OK!'s Ultimate Nicole Richie Gallery!
Last year Nicole, 27, told OK! she hoped to have "three girls and twin boys." Would she adopt? "Definitely, I'm adopted," she said. Now Joel, 29, who a friend tells OK! would have preferred another biological child before adopting, is moving on over to Nicole's point of view.
Article continues below advertisement
"I'm definitely not against adopting," the Good Charlotte member told OK! exclusively at the Dec. 10 Fila Melrose Sportie LA Shoe Launch party. "I went to Central African Republic and fell in love with the place. If I was going to adopt, it would probably be from there. Nicole and I are very happy and eventually we'd love to have more kids, especially if they can all be as easy and wonderful as Harlow!"
Nicole recently put rumors to rest that she is working on an , saying she's much too busy these days to add something else to her full plate.
"I've really been working hard – going on auditions for acting, doing design for my line, and being a mom – so that pretty much takes up my days."