BABIES
Jordin Sparks Gets Real About Her Surprise Pregnancy, Life As A Newlywed & New Music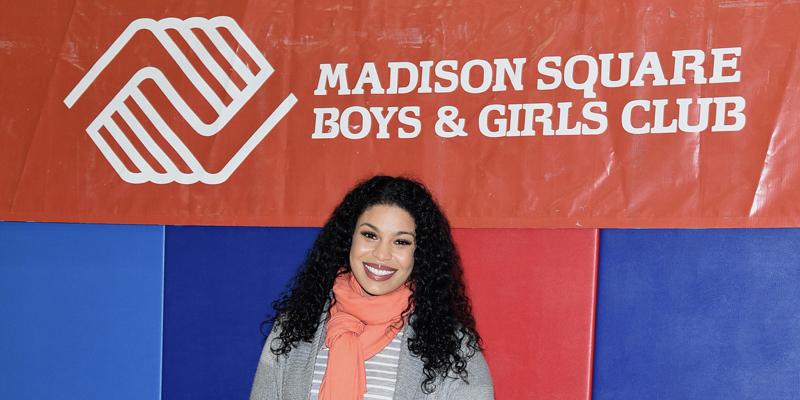 Jordin Sparks is pregnant with her first child, madly in love with her new husband, Dana Isaiah, and the most inspired she's ever been. Talk about living the dream!
While talking to OK! exclusively at Madison Square Boys & Girls Club's Joel E. Smilow Clubhouse, the pregnant singer dished about life as a newlywed, how she's preparing for her baby boy and what fans can expect from her musically and on the big screen. And trust us, even with Jordin conquering some of life's biggest milestones in a matter of months, there's no stopping the 27-year-old entertainer -- who also recently partnered with U.S. Cellular for their return of The Future of Good project, which helps youth better their communities.
Article continues below advertisement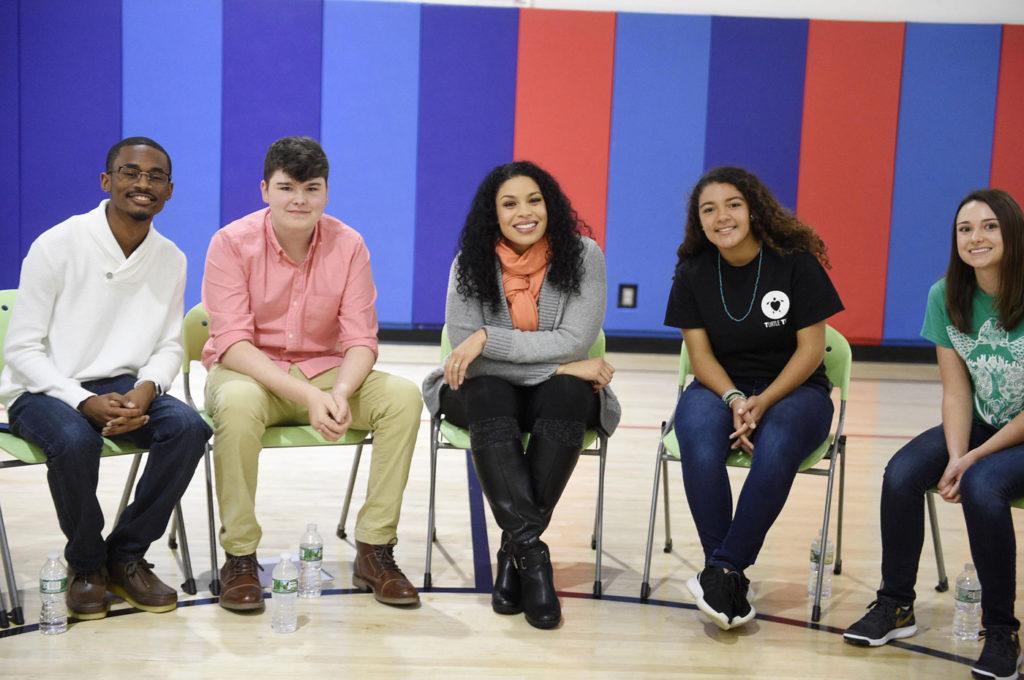 OK!: What is a day in the life of Jordin Sparks these days?
I've always admired women who are carrying and pregnant and it's just crazy that now I'm in this position. I'm like, 'oh my gosh!' I'm literally creating a human -- what a crazy thing. So, I guess my days consist of me asking him what he feels like eating and then nothing ever really sounding good to me.
OK!: How's married life treating you?
I think the craziest aspect of being married is just knowing that we're in this life together. Now we're a team, a partnership, we're going through this together. I always think of all the things that come with that now. Like, what would we do about this? Or what about our insurance? All of those crazy, not fun things. Those things definitely make it real. But other than that, we still have a ton of fun. We enjoy each other's company so much. I love love love love love his presence and love having him around. He doesn't even have to be in the same room. Just him being there is amazing and I'm just extremely blessed that we were brought together because it's really cool.
Article continues below advertisement
OK!: What was it like when you found out you were expecting so soon after getting married? (The singer announced her pregnancy just four months after tying the knot)
We'd already talked about the fact that we love each other and how eventually we would start a family and all those things. But it was definitely a surprise that we were not expecting to happen so soon. We both definitely freaked out. But now that the initial shock has worn off, both sides of our families are extremely excited and we're really excited and can't wait to meet him.
OK!: Were you hoping for a boy?
Yes, actually. I've always been kind of been rough and tumble. So, I was like you know what, a boy would be great. Also if we ever have a girl it will be great for her to have an older brother, if that's what happens in the future.
Dana wanted a boy too. He played sports and he was like, 'I want to be able to teach him how to play.' But I'm like, 'we can do that for a girl.' And he's like, 'Yeah but it's not the same.' I was like 'okay, I get it I get it.' I grew up around boys and sports and all of that stuff too. So we were both like, 'yeah a boy would be great.' But, we would have been happy no matter what it would've been.
Article continues below advertisement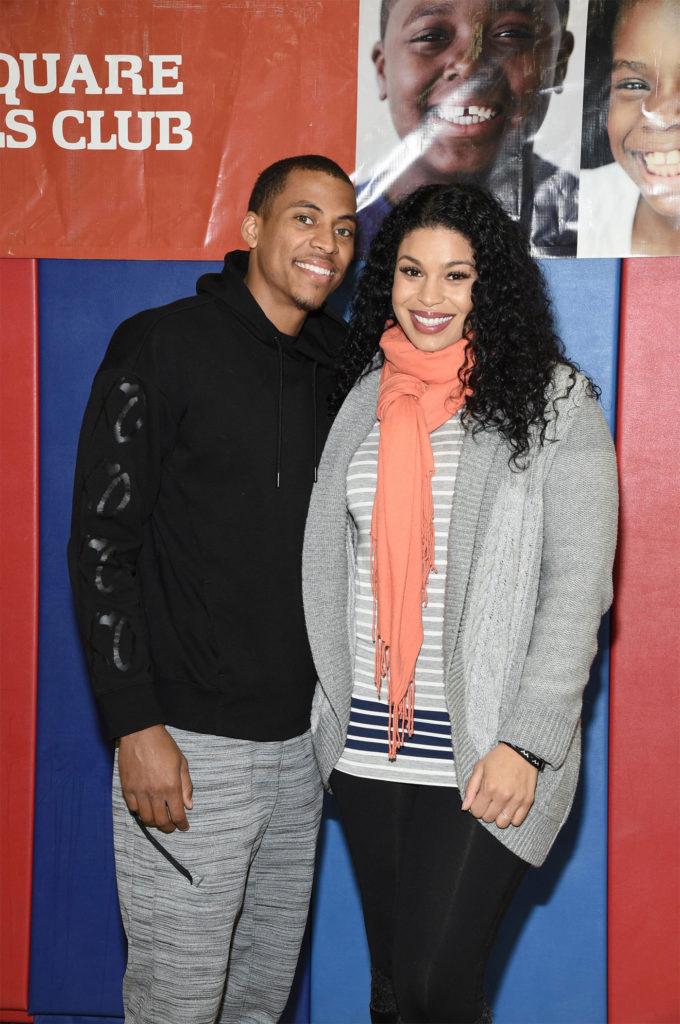 OK!: Would you say you all are equally as nervous as you are excited about becoming parents?
Yes, I could say that actually. I think because I'm not really a planner. I kind of just fly by the seat of my pants. So, I'm just kind of like okay, we'll take it one day at a time. Which is all we can do, but I'm still like 'oh my gosh, we're going to be parents!' It's pretty crazy! I'm always like, wait I'm a kid. Like, I feel like I'm still a kid. But I'm clearly not. So, it just takes a little bit of adjusting. But still, I think we're just excited. It is a nerve-wracking thought that we're going to be parents. We're going to be somebody's mom and dad. It's crazy to think about.
OK!: Baby names! Do you all have any in mind?
We don't have any actually. So, we're still working on that.
OK!: Have you and Dana started thinking or talked about having more kids?
I keep telling him that we'll start with one and see how that goes.
OK!: Now that you are starting a family, what do you see for the next chapter of your career? More music, more acting?
I definitely want to still want to do music and I still want to do acting. I was actually in the studio prior to even finding out that I was expecting. And now I'm inspired in this new way. I have my amazing husband and we have our little bundle that's coming, I have been inspired in that way as well. So, I'm hoping that the music that comes out next will be the best that I've put out. So we'll see how it goes. I know I'm probably putting a ton of pressure on myself saying that but I think just where it's coming from it's going to be coming from a different place. So I'm excited about that.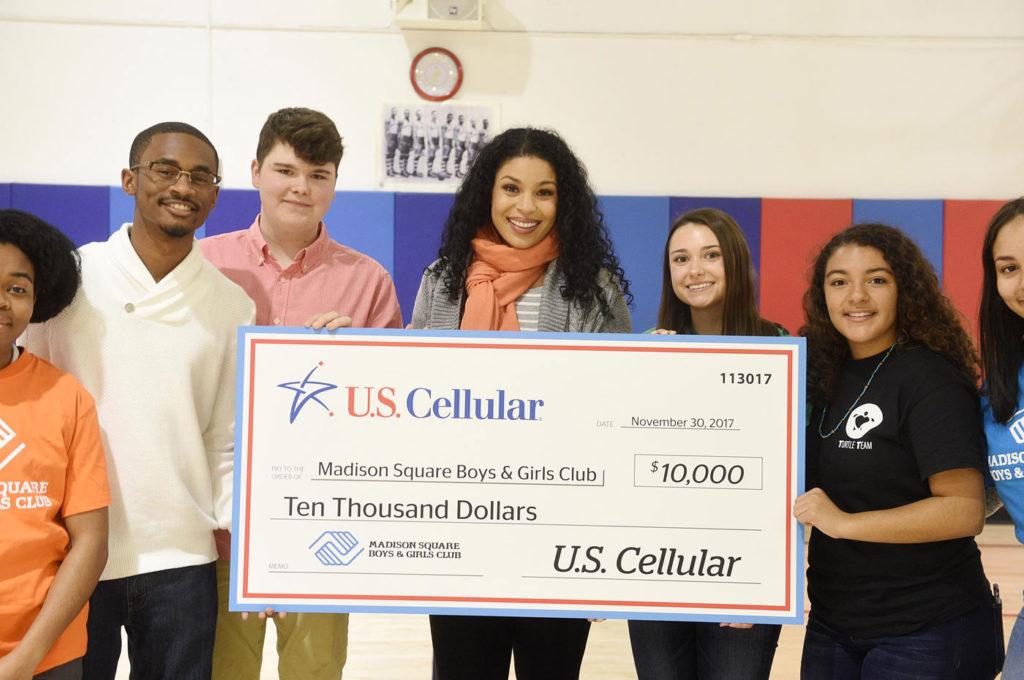 U.S. Cellular brought youth who founded three causes – Love a Sea Turtle, Team Mimi and Kinston Teens – together in New York City on November 30, to engage and share ideas with local teens, alongside Jordin, at Madison Square Boys & Girls Club's Joel E. Smilow Clubhouse in the Bronx.
Were you surprised by Jordin's pregnancy news? Sound off in the comments!