BABIES
Julia Roberts: Paparazzi Scolding "Feels Honest"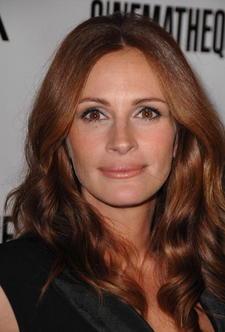 In a video obtained by TMZ on Thursday, Julia Roberts was famously captured chasing down and chiding paparazzi for staking out her children's school. Unfortunately, the full diatribe wasn't caught on camera as she ordered the petrified photographer to turn it off. So what did she say?
"I said to the guy, 'If your job is taking my picture, that's one thing. But it's not the place to do it. It's not the place to wait to do it. At a school. It's not the environment,' " Julia tells Extra.
Article continues below advertisement
She adds that the admonishment "feels honest. It's not about feeling good."
Julia is also honest about her own conflicting feelings regarding gossip and the obsession of ogling over celebrity offspring.
"I look at Reese Witherspoon's kids and I go, 'Oh my god, they're so cute,' " she says. "But you know what? They probably tortured her. So don't run that. Leave the kids alone. There are enough places to take pictures of the grown-ups."
The 40-year-old and her husband, Danny Moder, are parents to three — twins Hazel and Phinnaeus, who turned 3 on Wednesday with a "nice celebration," and 5-month-old Henry — and Julia says they're going to remain a fab five.
"I think were a completed group now. It's fantastic. Couldn't be better."