BABIES
Just Asking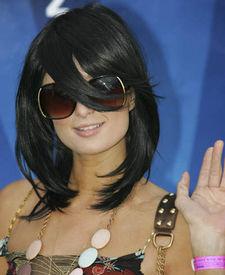 -Why is NY Post columnist Andrea Peyser so venomously mean? Brit's had a bad day, she's made some mistakes, ok, a lot, I don't even contest her temporarily losing custody of her kids, but did Ms. Peyser have to go so low as to say, "pop slut Britney Spears is unfit to raise grass, let alone kids"?
And, during a time she should be mourning loss of said kids, did Britney really need to go out to Nobu last night?
Article continues below advertisement
-Why has matronly Martha Stewart gone to every event lately from the 50th Anniversary of The Plaza to Usher's fragrance launch? She keeps it up she'll have to be added to the camera-hungry list of celebs that show up for a letter opening.
-Paris Hilton has never been known to shy away from publicity, so why was she sporting a black wig while sucking on lollipops in the VIP area of the James Blunt show in Toronto last night?
Did you know that early summer Paris and James put on a show at her house, making out as they swung around a stripper pole together?
-Have you gone to VH1.com to vote for Matt White's new video "Best Days" to get in the Top 20 Countdown? If not, please do. Thanks!