BABIES
K-Fed's Attorney Fires Off About Britney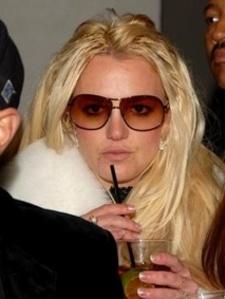 Britney Spears' illness excuse for missing her deposition on Wednesday isn't going to fly with Mark Vincent Kaplan, Kevin Federline's attorney.
"It's not like the fourth grade where you get a doctor's note and it's all okay," he tells Extra.
The beleaguered pop star ditched the court-mandated deposition for a third time, but Mark insists he's not mad at Brit because "I can go on with or without her." His main concern is the custody case at hand.
Article continues below advertisement
"If you don't obey a court order, you can be held in contempt," he says. "We're not really interested in punishing her. We're interested in getting facts and information that are inconsistent with her position or consistent with my client's position."
K-Fed has retained primary custody of their sons, Sean Preston, 2, and Jayden James, 1, since October, with his ex-wife getting two day and one overnight visits per week. With the holidays coming up, Mark reveals that his client is trying to work out a feasible and fair schedule for all parties involved.
"Kevin would like the children to be able to experience Christmas, Christmas Eve, Christmas Day with both himself, as well as their mom, and arrangements have been made for a schedule we believe will accommodate them."
For more on Britney and K-Fed, tune in to Extra tonight.