BABIES
K-Fed's Lawyer: Meeting Was a "Positive" Step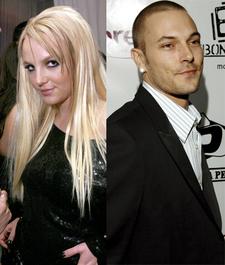 Britney Spears and Kevin Federline's top-secret meeting on Thursday was a "positive" step towards a custody agreement, Kevin's lawyer Mark Vincent Kaplan tells E!.
"The mediation didn't result in an agreement that would avoid the trial set in August," he says. "The mood was comfortable, positive and it was a mood that was consistent with opening at least a great dialogue, which is necessary."
Although the meeting went well, Mark is quick to point out that neither party budged when it came to the custody status, as OK! has reported. Kevin still intends to maintain legal and physical custody of Sean Preston, 2, and Jayden James, 1, with Britney have visitation, which now includes overnights.
Article continues below advertisement
"Kevin has had sole legal custody since January," Kapan tells E! "He wants that to become the permanent order at trial, and the visitation to be consistent with what the court expanded it to this week."
He continues, "There's nothing magical about 50-50. There's nothing magical about 60-40. What's magical is that whatever order is in place, it's the order that best suits the best interest of the children."
The August trial date will iron out the two outstanding issues: custody and visitation and attorneys' fees. Because Thursday's meeting reached a stalemate, Mark expects the trial to take place.
"If the existing arrangement was acceptable to both parties, we would have an agreement, and we wouldn't have to go to trial... but that didn't happen."