BABIES
Kate Hudson "Not Pregnant," Says Her Brother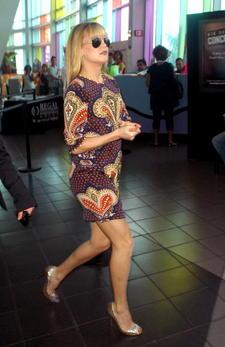 Despite numerous photos hinting that actress Kate Hudson might be baking up a little bun in her oven, the star's big brother, actor Oliver Hudson, is saying that just ain't so.
"She is absolutely 100% not pregnant," the Rules of Engagement actor tells TV's Extra in response to the reports. "I will squash that right now."
This news comes only days after the 28-year-old starlet was spotted out with her ex, Owen Wilson, for the first time since the actor's suicide attempt in August. And one source recently revealed to OK! that Kate has hooked up with ex-husband Chris Robinson, who is also the father of her 4-year-old son Ryder.
Article continues below advertisement