BABIES
Kelly Rutherford's Divorce Getting Ugly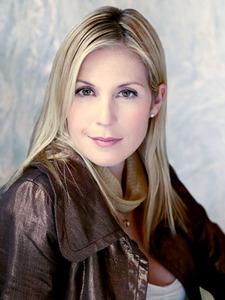 Divorce is no happy experience, but it seems Kelly Rutherford and her estranged husband, Daniel Giersch, are determined to make it as bad as it can be.
TMZ reports that the Gossip Girl star thinks her soon-to-be ex is ominous, violent and bad news for their 2-year-old son, Hermes.
Rutherford filed legal papers that the judge will consider tomorrow in a showdown hearing. Giersch wants the the judge to prohibit the actress from taking their son to NYC to film her show.
Article continues below advertisement
Rutherford says she's had blowout arguments with Giersch. She claims he's an avid boxer and kickboxer and she is "intimidated" by him.
She also says he's threatened to teach her a lesson by taking the child. She says it's gotten so bad she's had to call the cops twice and he's been forced to leave.
He says their son is totally stressed out around Rutherford and that she can't be a real mom to him because her shooting schedule is insane. She says it's not true.
Ay!
Oh, did we mention that Rutherford is pregnant with the duo's second child?