BABIES
Kendra Duggar Reveals She Struggled Through Labor Prior To Baby Garrett's Birth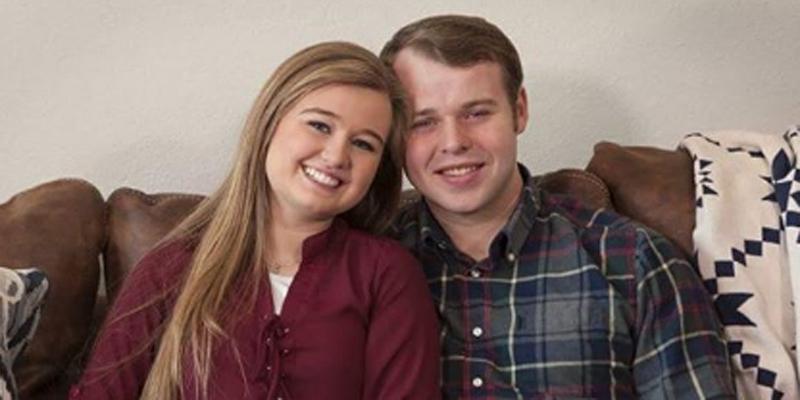 Kendra Duggar's labor wasn't exactly an easy one prior to welcoming baby Garrett into the world on June 8th.
The new mommy, who married her husband Joe in September of 2017, spoke out about how she had to be rushed to the hospital during Friday's night's Counting On special Joe and Kendra's First Baby.
Viewers got to witness all the drama leading up to the birth of their son. At one point in the show, Joe talked to Kendra through the start of her labor. "I don't like seeing Kendra going through pain," he said.
Article continues below advertisement
A shocking moment occurred outside of Kendra's labor, as she revealed that her mother Christina was pregnant (with baby number eight) at the same time she was! "We found out that my mom was expecting about a month ago," she said during the special.
"I think this has definitely been really interesting because we've been able to share a lot of things that we didn't get to share before so I feel like we've become even more like friends. And I guess our relationship has gone more to a different level, I guess," Kendra said to the cameras.
Her labor had a major issue about six hours in as she was rushed to the hospital with Joe driving her on the "smooth roads."
They arrived at the hospital at 5:00 AM, where a doctor broke her water. "I can't hardly breathe," she gasped. "I feel so bad."
After some grueling hours, she was finally able to push out her son that they decided to name Garrett. "We thought that's a great, strong name … for a strong leader," said Joe, whose grandfather was named Garrett.
"When you see the baby, it's just such a miracle, it's hard to believe," Kendra gushed. Looks like it all worked out in the end for the new parents!
What are your thoughts on Kendra's labor struggles? Sound off in the comments.