BABIES
Kentucky Church Prays for Britney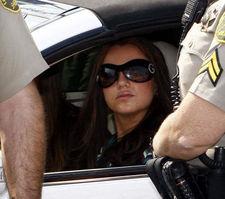 While Britney Spears awaits the ruling on her custody battle over her two young boys with ex-hubby Kevin Federline, the members of a church in Lexington, Ken., are putting pen to paper to offer their prayers and support for the troubled singer.
"Take a few minutes and write a note to Britney," Southland Christian Church pastor John Weece asked of his church's members. However, Weece notes, despite Brit's errant ways of late, this is not the time for condemnation. "No preaching. No criticizing. Just love. As a church, let's love Britney the way Jesus loves her."
Article continues below advertisement
According to the church's director of communications, Cindy Willison, "This is an opportunity for us to reach out to someone who probably doesn't have a lot of people in her life that care for her as a person."