BABIES
Lionel Richie: Surviving Nicole Was a "Struggle-and-a-Half"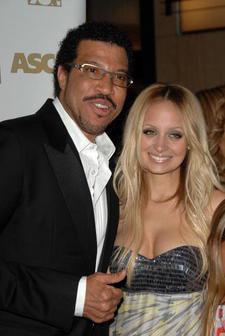 Nicole Richie lived The Simple Life, but the same can't be said for her father, Lionel.
The singer was honored with the Icon trophy at the TV Land Awards over the weekend and told his peers it's his not his music career that ought to be admired, but rather how he endured life with Nicole!
''Forget about surviving 40 years in the music business. Just surviving 27 years of Nicole Richie has been a struggle-and-a-half, I want to tell you," Lionel joked. "I stand here as a survivor, I want you to know, for all the parents out there.''
Article continues below advertisement
Indeed the 58-year-old has been through a lot with his daughter, who infamously battled alcohol and substance abuse and served an 82-minute stint in jail last summer for a DUI.
After that, it was all about new beginnings though -- Nicole and Joel Madden welcomed daughter Harlow in January and, according to "G-Pa" Lionel, everything changed.
"She went from, 'Dad, I don't care. Whatever you say.' to 'Wash your hands, dad.' and 'Be quiet, dad,' " he says. "It's a whole new sound of the house."