BABIES
Maddox is the Boss!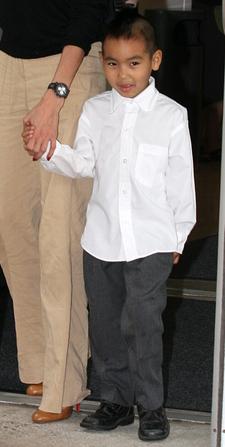 With Angelina Jolie and Brad Pitt making plans for baby #7 in their already bustling home, no one is more excited about the prospect of a new brother or sister in the house than the couple's oldest child, Maddox.
The reason? It's one more kid for him to boss around!
"Brad calls him 'Maddox in charge,'" a friend of the couple tells OK!. "He loves assigning his siblings chores!"
And it seems that Maddox is also following in his architecture-minded father's footsteps.
Article continues below advertisement
"Brad showed the kids pictures of the mansion they're leasing on Long Island," adds the pal, "and Mad decided to select the bedrooms for each of his brothers and sisters."
For all the scoop on the Brangelina clan's plans for expansion, pick up the new issue of OK! — on sale now!