BABIES
Madonna Adoption Appeal Set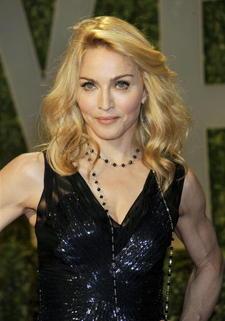 It's only a matter of weeks before Madonna will begin the process of appealing the court verdict that denied her adoption of Malawian child, Mercy James.
The Associated Press reports that the pop star's appeal will be heard by three judges on the Supreme Court of Appeal on May 4, but Madonna does not have to present at the time.
"As with all court cases involving infants, this one will be in chambers, not in an open court, Joseph Chigona, Registrar of the High Court tells the AP.
Article continues below advertisement
Madonna was in the country earlier this month in her attempt to adopt Chifundo "Mercy" James, 3. Her son David Banda was also adopted from Malawi in a highly controversial episode in 2006. Normal procedure in the country is for adoptive parents to live in the country for 18 to 24 months until their suitability is assessed. Madonna's adoption of David did not conform to those guidelines.
"We believe the lower court judge erred by basing her judgment on an archaic law of over 50 years ago," says Madge's lawyer, Alan Chinula, of her chances of bringing Mercy home.
Madonna said recently of her wishes to be a mother to Mercy, "I want to provide Mercy with a home, a loving family environment and the best education and health care possible. And it's my hope that she, like David, will one day return to Malawi and help the people of their country."
MADONNA AND FAMILY IN MALAWI:
Have a news tip or great photo you want to tell us about? Shoot us an e-mail: tips@okmagazine.com