BABIES
Madonna: "I'm Happy to Be a Guinea Pig"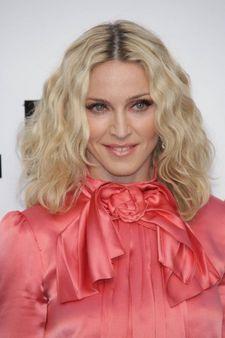 Madonna has been called many things in her life, but guinea pig?
The singer, who is at the Cannes Film Festival to present her documentary I Am Because We Are, says she's happy to be a trail blazer for those wishing to adopt from impoverished countries like Malawi.
"Up until this time there wasn't an adoption law, so consequently I'm sort of the template or the role model, so to speak, for future adoptions," the singer told a news conference in Cannes.
Article continues below advertisement
The film recounts the story behind Madonna's efforts to adopt David Banda, a boy whose mother died in childbirth in Malawi. Since she began the adoption proceedings in 2006, critics have attacked her from every angle, claiming the singer used her celebrity to by-pass laws normally restricting adoptions by non-residents. Madonna says she just tries to keep everything in a positive light.
"Yes, it was painful and it was a big struggle and I didn't understand it, but in the end I rationalized that when a woman has a child and goes through natural childbirth she suffers an enormous amount," she said. "hopefully after we get through this adoption it will be easier for other people to adopt children and I'm happy to be the guinea pig," Madonna said.
Madonna continues, "So I sort of went through my own kind of birthing pains dealing with the press on my front doorstep and accusing me of kidnapping or whatever you want to call it. In the end it made me stronger so I can't complain."
David has been living with Madonna and her husband Guy Ritchie in their London home since he was 13 months old. The couple also has two children Lourdes,11, and Rocco,7.