BABIES
Madonna To Visit Africa For Adoption Hearing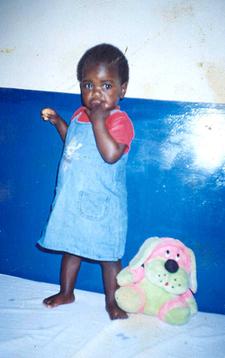 Judges in Malawi will next week begin to decide whether Madonna can adopt another child from the African country.
According to NYTimes.com, the Material Girl will travel to the southern African country over the weekend for the hearing.
The court is to tell the superstar if she can adopt a four-year-old girl called Mercy James from the same orphanage as her youngest son, David Banda.
"Her name is Mercy James from Mchinji Home of Hope orphanage," an official at the country's ministry of Gender and Child Development has told Reuters.
Article continues below advertisement
"She has no father and mother, they both died."
A local newspaper has quoted Madonna as saying that Malawian friends told her David needed a brother or sister, but that she'd only adopt with the support of the Malawian people.
But some Malawians are opposing the process for the same reason they opposed David's adoption: they believe Madonna is being allowed to break rules that forbid non-Malawians from adopting babies from the country.
Mavuto Bamusi, national coordinator for the 60-member Human Rights Consultative Committee, told Reuters: "As far as we are concerned, nothing has changed in terms of adoption laws in the country between David's adoption and this one."