BABIES
Malawi Minister Supports Madonna Adoption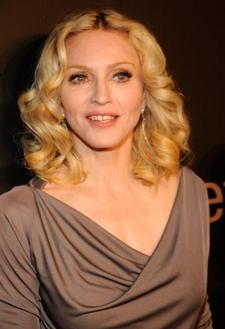 It's been over a year since Madonna, arguably the world's biggest pop star, began the process of adopting infant son David Banda from an orphanage in the African nation of Malawi, but the controversy surrounding the adoption only continues to grow. And now, a high-ranking Malawian official has come out in support of the singer.
"This country owes her so much," Information Minister Patricia Kaliati explained to Reuters news service on Monday. "Very few famous people would take their time off to rally other celebrities to raise money for a poor country like Malawi, which very few people know about."
Article continues below advertisement
Just last week, Madonna hosted an A-list charity event in Manhattan that drew the likes of Tom Cruise, Katie Holmes, Rihanna, Demi Moore, Chris Rock, and many others, and which raised millions for UNICEF and Madonna's orphan care projects in Malawi.
The singer, already a mother to two children, is slated to appear before a Malawian court in April before a final decision is made about whether the adoption is legal or not.
"It will be wrong for Malawi to even dare deny this wonderful woman all the rights to be a parent of David and many more Malawian children," Minister Kaliati said.