BABIES
Marissa Jaret Winokur's Dancing Dreams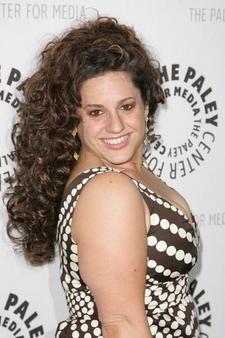 For Dancing With the Stars' celebrity contestant Marissa Jaret Winokur, landing a spot on the hit ABC reality show was nothing short of a dream come true.
"I keep hearing these stories about how people turned it down a few times," the Tony-award winning actress explains. "I banged on their doors. 'Please let me do this show! Please! Please! Please!' It's lived up to my expectations."
Another dream is coming true for the 35-year-old star of the Broadway version of Hairspray — having her first child. Last week, Marissa and her husband Judah Miller announced that, with the help of a surrogate, they are expecting a little one in four months.
Article continues below advertisement
Tune in to DWTS Monday night to watch Marissa and her fellow amateur hoofers give it one more shot to impress the judges and America before the season's first eliminations on Tuesday night.