BABIES
Matt Damon, Julianne Moore Donate Baby Items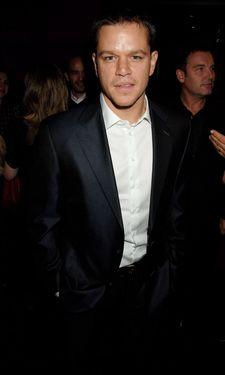 Want to own Matt Damon's diaper bag, Julianne Moore's high chair or Elisabeth Hasslebeck's car seat? Now you can! Well, you can bid for them anyway!
These famous parents are among some of Hollywood's elite who are donating their used baby items to Jonshon's Celebrity Hand Me Down Auction, which will benefit charities like March of Dimes, Save the Children, Zero to Three and Baby Buggy.
''It is important to pass certain things on from one generation to the next,'' Hasselbeck, who donated a car seat, said in a statement. ''I still have a children's bracelet that my mother gave to me, which I will pass on to my daughter one day. There is something priceless about having certain things around you which tell a story.''
Article continues below advertisement
Matt Damon donated his black, messenger style baby bag, while Moore, a mother of two, gave a beachwood highchair that she calls her daughter Liv's special "sit at the table with the grownups" chair. Law and Order: Special Victims' Unit, Mariska Hargitay, donated an Adidas track suit outfit worn by her son, August.
Other celebrities who donated baby items include Shark actress, Jeri Ryan and new mom, Elisabeth Röhm.