BABIES
Mel C: Expecting a Baby!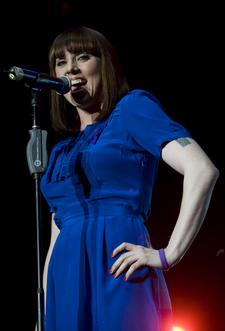 Spice, spice baby!
Successful solo artist Melanie C posted a message on her site today for fans, announcing that she and boyfriend Tom Starr are expecting their first child together.
"Well, I can now announce that Tom and I are expecting a baby and we are very happy," she writes. "As I'm sure you'll understand we needed time to wait for results and tell our families. Thank you for all your kindness, good wishes and support (even if it was based on speculation!)."
Article continues below advertisement
Fans needn't worry, however, because Mel C is planning to start writing for her fifth album while she takes time off from "rocking out" and touring.
"I'll need some time off to be a mum," she adds, "but, before you know it, we'll be back."
We can't wait!