BABIES
Miley Cyrus NOT Pregnant!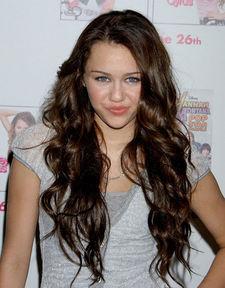 Contrary to online reports alleging that , star of the hugely popular show Hannah Montana and daughter of country singer , went on the record with teen mag J-14 confirming her pregnancy, the mag is quick to point out that the 14-year-old is indeed not with child.
"Despite Internet rumors, J-14 NEVER reported that Miley Cyrus is pregnant," reads a statement from the magazine to OK!. "Someone doctored the 'This Just In' article that appeared on page 16 of J-14's July 2007 issue, where a few of Miley's Hannah Montana co-stars talked about her gross habits. Miley is an intelligent, respectable role model for young girls, and we at J-14 pride ourselves on presenting our readers with credible stories and information. This story is completely fabricated."
Article continues below advertisement
A statement from Miley's reps to OK! confirms the J-14 explanation, adding that their lawyers are now looking into the matter.