BABIES
Minnie Driver Confirms Pregnancy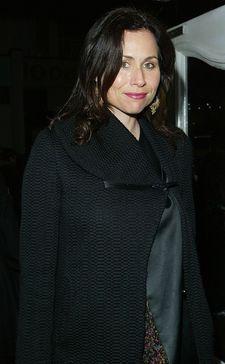 After months of speculation that she has a bun in the oven, Minnie Driver put the rumors to rest, confessing to Jay Leno that she is, indeed, pregnant.
Minnie, who appeared on The Tonight Show as a guest and musical act performing "Mockingbird" from her album Seastories, surprised both Jay and the studio audience by confirming the news. When Leno asked point blank if she was pregnant, Driver responded with a definitive, "Yes, I am," adding, "I love it more than anything else."
Article continues below advertisement
The 38-year-old actress told Leno she's been experiencing morning sickness, although she joked, "I don't know why they call it morning sickness, I am sick morning, noon and night, but it's a fair trade-off."
Driver is currently starring in the critically acclaimed show, The Riches, on F/X for which she received both a Golden Globe and Emmy nominations. She was also nominated for an Oscar for her role in the film Good Will Hunting.